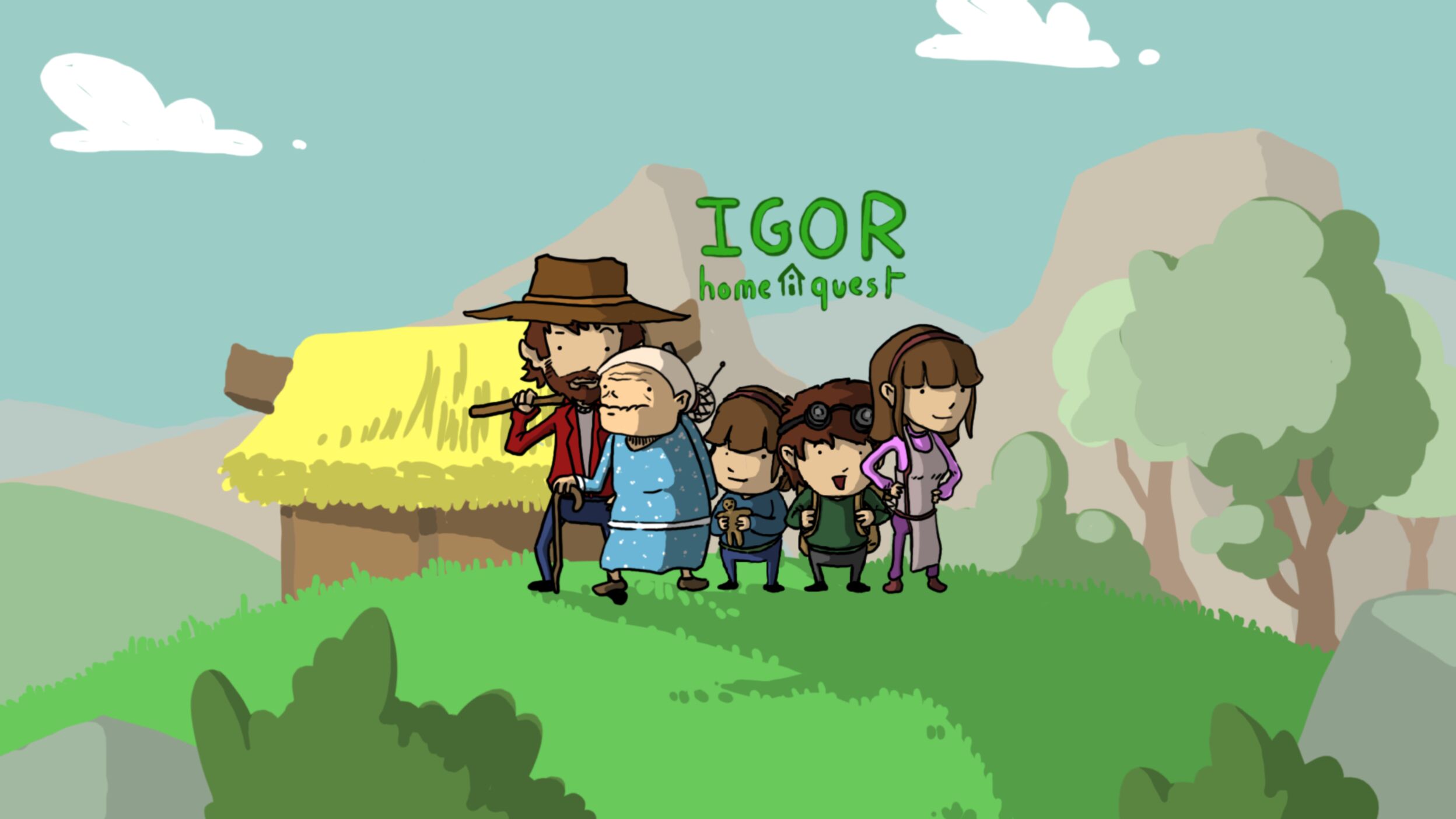 Igor home quest
A downloadable game for Windows
Igor et sa famille vivent ensemble sur leur île. Le joueur doit l'aider à répondre aux besoins de chacun en explorant les alentours et rentrer avant la nuit. Un jeu de recherche et de rapidité qui dévoilera la personalité de chacun des habitants de la maison.
--------------------

Igor and his family live together on their island. The player must help him meet the needs of everyone by exploring the surroundings and return before dark.
A game of research and speed that will reveal the personality of each inhabitant of the house.
----------------

Jouez avec une manette de jeu - joystick gauche pour bouger, A pour sauter. Le joueur doit parler aux membres de la famille et accomplir les quêtes. Il s'agit de trouver un type d'objet, d'explorer l'île et de revenir à la maison avant la fin du compte à rebours.
------------------------

Play with a gamepad - left stick to move, A to jump. The player must talk to familly members and complete quests. It's about find a type of object, exploring the isle and comeback to home before the day/night timer is over.
---------------------
Team :
Squale - 3D art, world mapping - https://www.twitch.tv/videos/370632825
Milimi - programming
Anata - Programming
Xor - 2D art , texturing
Hieromins - sound design, text
Kayupla - Music, text - https://kayupla.bandcamp.com/album/igor-home-quest